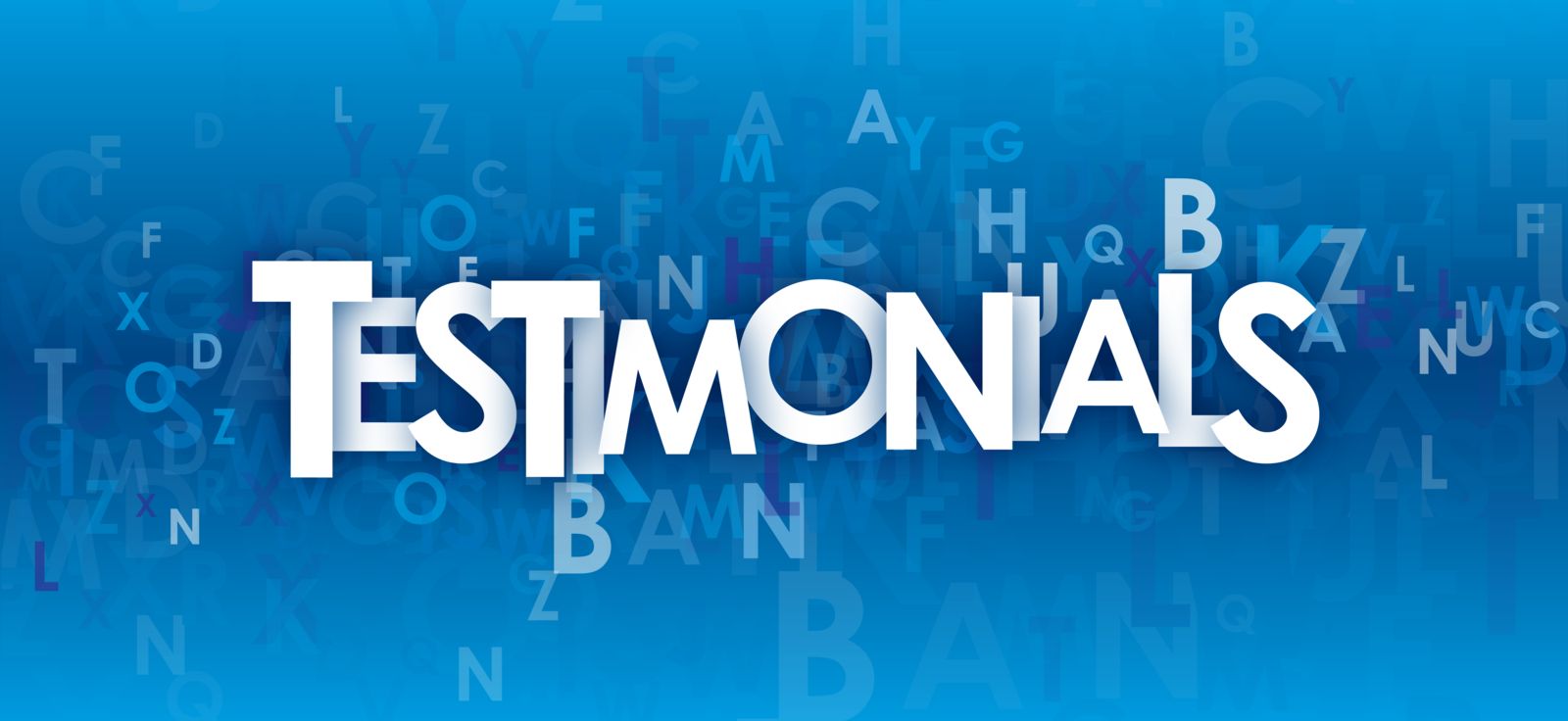 Testimonials
Student Testimonials: Macri School of Music
Here's a few of the many testimonials that have been posted by our students in many online forums, directories and search engines.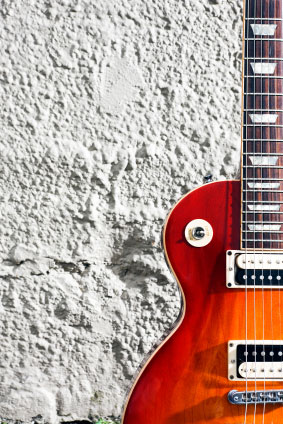 New Dimension In My Guitar Playing -Samantha of Farmington, CT
The lessons at Macri School Of Music are really a new dimension for my guitar playing. I've always wanted to learn classic rock because that's what I'm interested in. That's what I got after signing up for lessons. A big thanks to my instructor for putting such a great effort into all of this and for designing a guitar lesson program to fit my needs!!!!
A Great Experience - Michael of Southington, CT
I've taken guitar lessons around here in the past from other music stores and it seems they just beat around the bush and I don't learn anything. I guess they just want the money, and don't really care if you learn. But I can tell that your school cares about their students and it shows the way you put the time into a lesson program. My playing has matured by leaps and bounds thanks to you and the lessons I've taken AND will continue to take from you. Thanks for a great experience!
Guitar Lessons - Taylor of Farmington, CT
I have been going to Macri School of Music for half a year now, and I sincerely believe that it is one of the best schools. Lessons have helped increase my skills exponentially. My teacher is excellent and is also crazy at guitar. His teaching lets me understand guitar music and makes me play better. Taking guitar lessons at this school is one of the best decisions I've ever made!
Fantastic Guitar Lessons - Steve of Bristol, CT
I was an absolute beginner when I signed up for guitar lessons. I loved how the instructor introduced new musical ideas with each lesson and applying it to the music I wanted to play. I was playing all my favorite songs in no time and also getting the tools to be independent on my own as a guitarist. Love the way your lessons are geared towards my goals and expectations!!
Tons Of Progress Due To Guitar Lessons - Kevin of Plainville, CT
When you've wasted years floundering around as I have, it's so refreshing to start making real progress and having lots of fun. You're really a gifted teacher and great guy!!
The Place To Go For Music Lessons - John of New Britain, CT
It hasn't been that long since my daughter started her guitar lessons and she has advanced without any difficulties--thanks to our teacher's effective teaching style. He keeps her motivated and she always looks forward to each session.
Music Lessons - Max of Berlin, CT
I have been taking guitar lessons at Macri's for almost three years now, found them the same way you just did, online. And in those three years my teacher has taught me so much, from the basic strumming of chords right up to where I am now, which is writing my own songs. You might think three years is a long time to be taking lessons, but it's because they have so much to teach and I have so much to learn. I don't think I would have been half the guitar player I thought I was without their guidance and knowledge.
Don't Put Off Guitar Lessons! - Angela of Southington, CT
I'd always wanted to learn the guitar but never seemed to have the time. By the time I got round to it, I felt quite nervous starting guitar lessons but my teacher is a very approachable person and made the experience very enjoyable. I wish I'd started a few years ago now.
Gifted Guitar Teacher - Tommy of Farmington, CT
My son wasted a year of group guitar lessons learning virtually nothing. He was bored and about to give up when we heard about your school. Within three lessons, he went from playing nothing to playing complete songs from his favorite band. Thanks guys for helping my son discover his talent and passion for music, and we couldn't be happier with the results.
Music Lessons - Anthony of Plainville, CT
I have played guitar for a number of years and did not understand what it was that I have been playing, or for better words "mimicking". Your guitar lessons are great and I feel that I am learning how to really understand playing my guitar. It has opened new doors for me.
Guitar Lessons - Marston of New Britain, CT
The material I've studied at Macri School Of Music is really a new dimension for my guitar playing. I've been exploring all sorts of styles (rock, blues and even jazz) because that's what I'm interested in. A big thanks to my instructor for putting such a great effort into all of this and for making magnificent guitar lessons with enthusiasm!
Guitar - Sean of West Hartford, CT
I have been studying at Macri music for 11 months and my progress is by far better than with any other instructor I have ever worked with. He has a very easygoing manner and communicates very well. I would recommend a player of any level from beginner to shredder to take lessons here! Also their fees are very reasonable. Excellent value.
The Perfect Teacher - Marcus of Bristol, CT
I can't give a strong enough recommendation for my guitar teacher. Beyond being an amazing guitarist, he is a truly gifted teacher who has been such a positive influence in encouraging me to follow my musical heart. Any guitar student would be lucky to have an instructor like mine at Macri music for the technical aspect alone, but his personal interest in his students sets his teaching apart, inspiring them to keep reaching for that next level.
Place To Go for Guitar Lessons - Bryan of Farmington, CT
Macri School of Music will nurture your musical needs! My teacher is easy going, friendly and above all has a widespread range of musical talents ranging far beyond the guitar. He has an uncanny ability to pick up riffs in a matter of seconds and then play them on his guitar, songs he's never even heard before. Whether its the faintest noise in the background or the main melody, you can be sure he will pick it up and then teach it to you in a way you can understand.
Best Place In Connecticut For Music Lessons - Jennifer of Unionville, CT
I have had nothing but a fantastic experience at the Macri School Of Music for guitar lessons. My teacher created a program for me after telling him what my short and long-term goals were with my playing. I also had access to jamming with other students at the school and workshops that helped reinforce everything I was learning during my private lessons. I would highly recommend this music school for anyone looking for private lessons.
Immediate Results - Rory of Southington, CT
Just wanted to say I love your school. I've been looking for a good teacher for guitar lessons for a long time now, and yours covers exactly what I needed. I'm really looking forward to what each week has to bring to my guitar playing. I'm doing things in 6 months that I thought would take years to do. Pros: patient fun teacher, learning at my pace, incredible results Cons: NONE
Fun, Comfortable Guitar Lessons - Christine of Bristol, CT
I have been taking guitar lessons at the Macri school of music for over 5 years. My teacher is excellent. I was really nervous to take lessons for the first time and he made me feel comfortable. I learned how to play songs that I wanted right away. The experience is so great I have recommended it to my friends, coworkers, and neighbors. My teacher is so amazing he can play any song I ask and he has a way of breaking it down to a level that I can understand and play too. I have had nothing but a wonderful experience at this music school. Thanks Frank!
Glad I Found Your School - Hector of New Britain, CT
I was getting so frustrated with my playing, I thought I was going to give up guitar for good until I heard through a friend how amazing your guitar lessons were. I made so much progress that I went out and treated myself to a genuine American Strat. Now I can play my favorite Red Hot Chili Pepper riffs with the perfect amount of funk! Thanks for keeping me playing! Pros: fun, teaching at a level you can excel at, instant improvements, Frank M. is the best teacher out there!!! Cons: none
Very Pleased With Music Lessons - Alex of Farmington, CT
About a year and a half ago when our son first started at Macri School of Music, we expected that we'd be satisfied with the instruction he'd receive -- But right from the start, the quality of instruction there has *well* exceeded all of our expectations. The lessons are very engaging, relaxed, and productive. Would highly recommend Macri School Of Music to anyone looking to learn how to play guitar!
Top Notch Lessons - Maria of Unionville, CT
Top notch guitar lessons: Great music school!!! You guys actually care about people's development. Job well done!
Guitar - Jarrett of Southington, CT
Best lessons ever!! My playing has improved 100% and I'm able to easily play note-for-note songs from all of my favorite artists that I had wanted to for so long.
Outstanding Music Lessons - Kyle of Berlin, CT
Pros: - Professional and very personable instructors - Lessons tailored to my needs - Learn the style of music I want and theory and technique is applied to it - Jam sessions - Workshops - A place I've found other players to jam with Overall, I'm extremely happy with my experience at the Macri School Of Music.
The Best Of The Best For Guitar - Scott of Farmington, CT
Best place in area for guitar lessons: I just wanted to say that in the short time I've been taking lessons with you guys, I've learned more than all the lessons combined in the past. These lessons have improved my improvising by leaps and bounds! I can now move all around the neck both vertically and horizontally with ease in all keys. I hope to continue my lessons for a long time to come! Keep up the good work!
Take Music Lessons From The Best In The State - Josh Lewis of Southington, CT
Nearly eight years ago I was in an acting class and the person I was working alongside mentioned they had guitar lessons later on that day. Curiously, I inquired to where they took lessons and they told me: Macri School of Music.-
I asked 'how do you like it?' They replied, 'I love it!'
They're enthusiasm and glowing review made me more curious and so I looked into the school. I was hesitant at first to make the initial call to book lessons. I was in my mid twenties and I thought it was a bit embarrassing to start playing now when I should have started so much sooner. All I had was a hundred dollar guitar and some goals. Thankfully, my fears were unfounded and quickly subsided.
My first lesson, was very memorable to me because of the atmosphere being welcoming, fun and positive by my teacher and owner of the school Frank Macri. Plus - I was learning right away. In fact, the music that I love to play (hard rock and metal) I was able to play basic parts of within the first few months! Soon I was learning all genres, and expanding on my skills from chord progression to fingerpicking.

After a month of lessons I was super encouraged by what I had learned and was super excited to learn more.

I often think back to the times of my life that help me cement the idea of growth inside me, taking guitar lessons from Macri School of Music was one of the pivotal moments for me.I encourage you to do the same. If you ever wanted to learn how to play the guitar, now is the time. Start now. It is a skill that anyone can learn and the atmosphere at Macri School of Music in Plainville CT, is like no other. It is fun, informative and quite honestly one of the highlights of my week ever since I started taking the lessons. Plus, they been voted #1 in CT Now's Best Of Hartford for three straight years in a row.