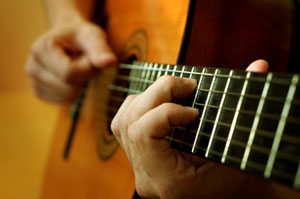 Blog
Sep 08 2015

Ukulele Lessons

By: Frank Macri

Posted in: Music News And Tips

Macri School of Music is now offering ukulele lessons!

Our beginner's ukulele private lessons are designed for the complete beginner. Children are welcome to join this level, as you will immediately learn basic chords and reading tabs to start playing simple melodies and songs.

There is a range of right-hand strumming patterns that will dictate the rhythm of a song and our intermediate lessons will teach you different strumming techniques including advanced chords and melodies to widen your ukulele skills.

The Advanced lesson curriculum is designed to cover all the bases, from music theory to advanced level of ukulele techniques for those aiming to play professionally.

Call or email us to sign up for ukulele lessons and start playing today!