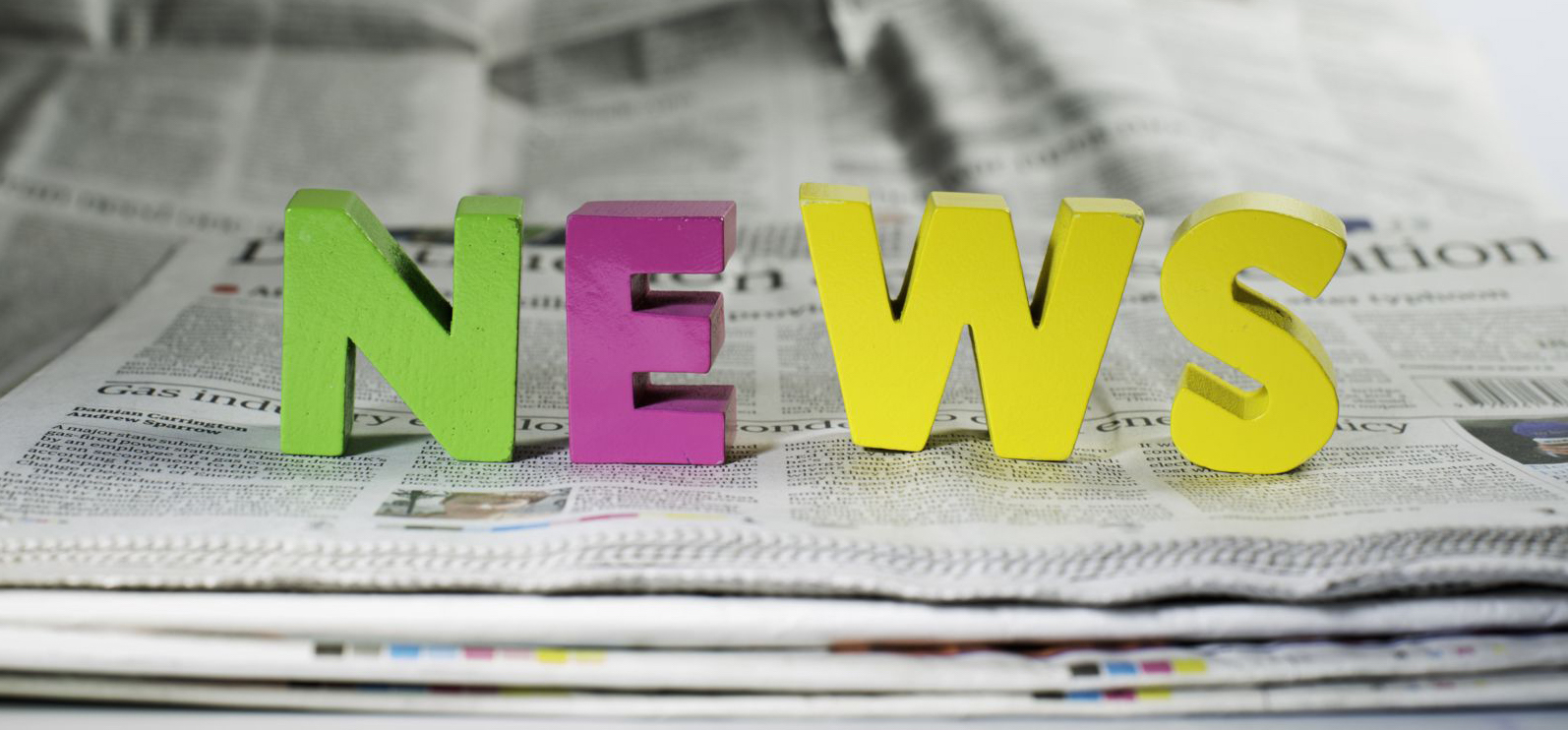 Press
In the Press: Macri School of Music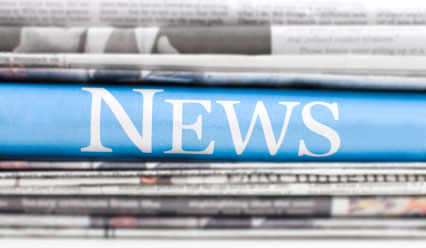 Macri School Helps Students Find Music Within
Plainville Observer By Kaitlyn Naples
When Frank Macri was a child, music fascinated him. He pursued music during his college career, and is now a guitar player who is passing along his wisdom, knowledge, and skills, to his students at the Macri School of Music, which he opened in January of 2002.

Macri is truly passionate about what he does, and focuses on helping his students learn an instrument, music theory, and sharing his passion with his students. Before he opened the music school, he wanted to create an environment that was like a community, and wasn't just about lessons and instruction, but taught how to incorporate and utilize what had been learned.

Macri spent some time at other music shops, teaching, and decided he wanted to create something different. He has over 20 years of experience in teaching, and his full-time instructors also share extensive music instruction backgrounds, as well as musically-focused college degrees.

Why Macri School of Music?
The Plainville based Macri School of Music not only provides instruction in piano, guitar and bass guitar, but a myriad of other programs such as songwriting, improvisation, music theory and more. Lessons at Macri cater to what the student wants to learn. Macri, and his other instructors, will work with their students to develop a lesson plan that is based on the student's needs and wants out of the lesson. Macri said there is also instruction available for musicians of all levels, including absolute beginners.

"Every student is different, so we create instruction to fit that student," he said, adding that students are also encouraged to play songs they will enjoy. In addition to the instructional tools needed to learn how to play an instrument, Macri School of Music also hosts different clinics and workshops geared toward various genres, and has "open mic nights" or acoustic guitar nights, to allow students additional outlets to expand their musical talent.

Macri said the music school will team up with a venue to allow his students the opportunity to perform.

"These kind of events allow for friends and family to come and see what the student has to offer," Macri said, "and it allows for an encouraging, realistic, environment," something Macri said students need to experience.

The music school also creates different ensembles between the students, and sometimes the students even form their own ensembles, he said.

"People are so excited to play an instrument, but they have no one to play with," he said, adding that typically occurs with the adult students, since the children have the ability to play at school. The "open mic nights" also turn into band nights, to let bands perform. Macri added that the school also provides as a networking outlet for students of all ages.

"We utilize any outlet we can so that the students are applying the techniques they learn," Macri said. He added both learning the techniques and music theory are equally important, however applying those techniques and skills is the most significant skill.
"If you learn technique and theory and don't apply it, then its useless, and if you just learn how to play a song without knowing how you got there, then you just know how to play that one song," he said.

What he loves about the job?
Macri is able to develop personal relationships with each of his students, at Macri School of Music.

"I get to see my students grow, and progress in both life and in music, it's rewarding," Macri, who enjoys playing jazz and rock music on his guitar, said. His love of teaching and his passion for music makes for a comparable combination for a career, and he said he just enjoys teaching different students and being able to see what they are eventually able to do.

"As much as I give to them, I get back from them," he said, adding that most of his students will continue with music throughout their lives, in some shape or form.

"Just seeing the joy music brings to them, reminds me of how much I love music," he said, adding that he has students who range in age from 7 to 78 years-old, and they all share the joy of music. Macri said a question he is frequently asked is, "Am I too old?" He said every time he replies, "you're never too old to start."
Macri School Of Music Named "Best Place To Take Music Lessons" For A Fourth Year In CTNow Best Of Hartford Readers Poll
Macri School Of Music is honored to be named as the number one "Best Place To Take Music Lessons" in the 2016, 2017, 2018 and 2019 CTNow Best Of Hartford Readers Poll.
Best Of Readers' Poll
Macri School Of Music has been named one of the best places to take music lessons for a second straight year in the Hartford Readers Poll by CTNow/Hartford Advocate. Their music lesson programs are regarded as one of the best in the state of Connecticut.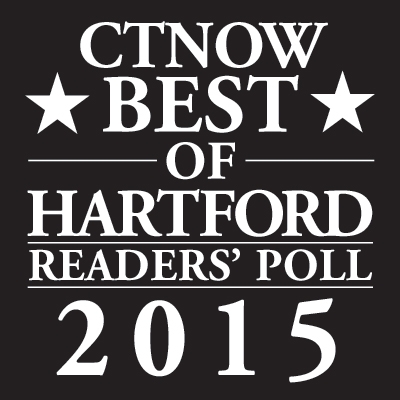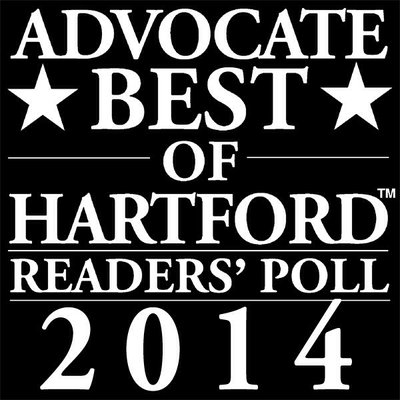 Music School Opens With Fresh Approach
New Britain Herald by Scott Whipple
If you believe the only way to learn how to play an instrument is from a musty music book, while you pick out chords to "Mary Had a Little Lamb," you won't want to enroll at the Macri School Of Music.
"We believe passion is most important," said Frank Macri. "We ask our students to list music they like. As we go through chords and scales, we apply the teaching to a song they want to play. So, they're not only learning; they're enjoying themselves." Macri School Of Music opened officially January 1, 2002. However, Macri and long-time friend Scott Gilliam have been giving music lessons since early December from their new Plainville location.
For years, Macri, saved for his own music school. Last summer he found the ideal place on New Britain Avenue in Plainville. "I've been teaching in various venues for 15 years," he explained. "I wanted a place that focused on learning an instrument, not getting customers into a store to sell an instrument."
But for Macri, and his staff, starting a music school meant more than a location. To them, it was an opportunity to practice their own approach to teaching. Don't expect them to sell you instruments. Though they have an arrangement with a music store if students need an instrument, their goal is to teach.
"It's what I love," Macri says. Currently he and his staff teach 150+ students a week who range in age from 6 to 75. One wants to play the alto like be-bop legend, Charlie Parker, another, a guitar like Jimi Hendrix and Eric Clapton. When they started teaching 90% of their students were male; now with more women into the rock scene, that percentage has narrowed to 60-40 male.
Macri, a Southington native, started as a rock guitarist, then studied jazz and blues. Though he now devotes most of his time to teaching, he believes he knows how to get around some of the obstacles to learning. He worked them out himself, and through courses at the Hartford Conservatory of Music and Berklee College of Music. "Everyone comes here for a different reason," he said Monday, perched on a studio stool. "Some simply want to drop in after work to learn a few songs. Others want to prepare themselves for advanced music studies."
Macri likes to talk about a student who started on the guitar in eighth grade, later graduating from Berklee and now works in music production in New York City. Another student studied with Macri for six years, attended the University Of Miami and is now a jazz guitar studio player in Los Angeles.
The school will stage a jam session for junior high and high school musicians. "We're setting up a coffeehouse atmosphere," he said. "Kids like to perform with their friends in front of an audience. It gives them a sense of satisfaction." In addition, Macri School Of Music will rent a hall in Plainville for a blues jam. It's an opportunity to play with other musicians and learn some new licks.
"We teach all styles: blues, jazz, rock, modern rock, folk- primarily guitar based," Macri said.
Macri and his associates believe people are not necessarily born musicians; most can learn to play well enough to please themselves. "If you have the desire to play, you'll learn," Macri said. "As teachers we look for ways to encourage you. We break it down so the frustration level isn't there. Three months later you can't believe your playing that song you've always wanted to play. If you have the desire, it's our job to keep you motivated."
Macri School of Music is located at 109 New Britain Avenue, Plainville. Lessons are by the half hour or hour and are usually once a week. Hours: noon to 10p.m., Monday through Friday and 9a.m. to 2p.m., Saturdays. Closed Sundays. Tel:860-793-8455.

New Guitar School Opens In Plainville
Central Connecticut State University: The Recorder By Dennis Ryder
Anyone who has taken guitar lessons at one time or another knows the standard procedure: sit down with an instructor in the back of a music shop once a week and play standard beginner songs out of a book. If the student is lucky, the instructor won't pressure them into buying equipment from the store. Now there is a new place to take lessons in the New Britain area with a new style of teaching.
The Macri School of Music offers lessons on guitar, bass and piano. It provides customized lesson plans for any skill level, from beginner to advanced. The Macri School of Music is a place for musicians to hone their skills with one-on-one lessons and play with other students who are at the same skill level.
"I wanted to start a place where students can come and basically just have fun playing the guitar," said Frank Macri, owner of the school.
What sets the Macri School of Music apart from others is its applied theory approach. When a student is learning a new technique they will also learn a song from an artist that they enjoy and see how that technique is being used. "We design [our lessons] so that everything that you learn you can apply to the music that you listen to," explains Macri. "Most guitarists just want to be self-sufficient. They want to be able to improvise and have fun playing with other musicians."
When opening the school, Macri's goal was not just to offer lessons but also create a musical community. Unlike taking lessons in a music shop where students meet only once a week for a lesson, Macri School of Music is a place where students can get together and meet other musicians with similar musical tastes.
By offering such extra-curricular activities as acoustic nights, jam sessions, and band nights, the Macri School of Music allows students to use the skills they've acquired in their private lessons in a positive and supportive environment. At the acoustic nights, students are able to play their own original songs or their favorite acoustic numbers in front of an audience of their age group.
Although the ages of Macri's students range from 6 years old to 75, most are college age. The Macri School of Music creates a unique lesson plan to help each student meet their specific goals.
Innovative New Music School Opens In Plainville
Bristol and Southington Observer

The Macri School of Music opened for business on January 1st, 2002 in Plainville. Though just recently venturing into business on his own,, proprietor and chief instructor Frank Macri has been teaching in association with various retail chains for more than 15 years. This long and varied experience has led Frank to develop an innovative and comprehensive approach to music instruction.
"First of all, I listen to my students. I need to know what they hope to gain from their sessions. What is their current skill set? What types of music do they enjoy, and what goals do they hope to achieve? These are all areas that need to be taken in consideration before an individualized lesson plan is drafted. It has been my experience that my students advance at an accelerated rate because they enjoy coming each week."
"I offer a number of extra-curricular programs (at no additional charge) designed to enhance the students' individual programs. These enrichment programs cover a variety of forums; Acoustic Nights, Jam Sessions, Band Nights, etc. Each of these programs fortifies the talents, confidence and musicianship of my students. I strongly encourage participation-because I've seen how well it works!" Frank has taught hundreds of guitarists over the past decade and a half. He has proudly coached, coaxed and praised many budding talents over the years. His dedication towards excellence in teaching continues.
Plainville Music School Hosts Blues Jam For Students
Farmington Valley Post
Macri School of Music in Plainville hosted a blues jam for its students. Owner Frank Macri and guitar instructor Scott Gilliam worked on some blues classics with the participants, such as BB King's "The Thrill Is Gone" and Albert King's "Born Under A Bad Sign."
The event was free for people who attended the school and is one of many extracurricular activities Macri Music offers. "We want to provide innovative programs for our pupils besides your basic lessons," says owner and teacher Frank Macri.
Adults and young adult guitarists and bassists attended, proving that you are never too old to learn an instrument and perform music. "We want to encourage our students to get together and play," said guitar teacher Scott Gilliam.
The school recently added a Facebook account as a forum for musicians to connect with one another. The event was a first for some of the performers, and for many, a springboard for further jams and gigs. Other activities in the works are an acoustic night and band night for junior and high school students to further showcase the talents of Macri School of Music students.